If you haven't noticed yet, I like to have fun!
But, I REALLY like to have fun on Fridays!
So, today I'm going to link up to a couple of blogs and let all the lovely readers who come my way know a little bit more about me!
The cool chick who gave me this idea is Lindsay, the writer behind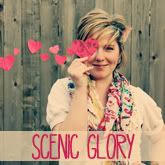 Such a cute blog!
If you stop by you should let her know I sent ya!

OK
Back to Business
Here goes Nothin!!!

Age:28 with 29 fast approaching
Bed Size: king baby!
Chore you hate: folding laundry, cleaning toilets, and emptying old Tupperware (I feel a dry heave coming on!)
Dogs: LOVE!
We have a black lab mix named Houston
and
a yellow lab mix named Cosmo
(I think they are both more mix than anything!!haha!)
Essential start of your day: I need to be woken naturally
alarm clocks are my mortal enemy
Favorite Color: I could never pick just one!!!
Gold or silver: Platinum, Gold, Silver...Love em all!
Height: 5'2 (I like being short!)
Instruments I play (or have played): o lordy!
I was a band nerd!
I played the flute and then for the love of boys I tried the cymbals one year!
Bahahahaha!
Job Title: Bad A** Wife?!?
I think that's what they are calling it these days!
Kids: not yet
Live: Good ol' Pennsyltucky
Mom's Name: Jacque if you must know.
Nickname: Jess
(how boring right?!?)
Overnight hospital stays: NEVER had one and I'm great with that!
Pet Peeve: rude people
( I totally agree with Lindsay on this one!)
Quote from a movie: (talk about puttin me on the spot!)
Help me Oprah Winfrey!
I'll take you to Applebee's!
(Love me some dumb movies starring Will Ferrel or Vince Vaughn)
Right or left handed: righty and hubby is a lefty!
Siblings: I have one awesome seester!
Time you wake up: When my body wakes up usually.
Underwear: Can we skip U?!?
Ok Thanks!
I knew you would understand!
Vegetables you dislike: None come to mind...I love ALLLLL the foods!!
What makes you run late: Not waking up on time!
X-rays you've had done: I guess teeth ones!
Oh yea and I had to have my foot x-rayed in 8th grade when my mom didn't believe me that it hurt!
It was broken!!
;-)
Yummy food you make: everything I though turns to gold
didn't you know?!?
JK!
But, seriously I cook alot!
Zoo animal: eh....I think Giraffes look sooo elegant with those beautiful lashes!!
Phew, that was kinda tough!!
Anyway, I'm also rollin by
FTLOB
to participate in
Fab Friends Friday!
Okay guys, look out for the Giveaway Announcement this evening and an update on the ol' weight loss goals!
Until Then....